Our Clinical Providers
The Child Development Network (CDN) is a multi-disciplinary team of pediatric health professionals working to help children, adolescents, and their families with concerns related to learning, behavior, and social-emotional development.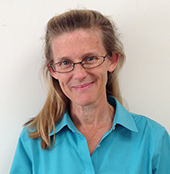 Rebecca Tubbs, Psy.D.
Pediatric Neuropsychologist and Licensed Clinical Psychologist
Specialties: Medically and/or psychiatrically complex presentations, learning disorders, neurodevelopmental disorders, and genetic disorders.

Services: Pediatric neuropsychological evaluations, school observations, consultation to families/mental health providers/physicians, and longitudinal consultation regarding academic programming and treatment planning.